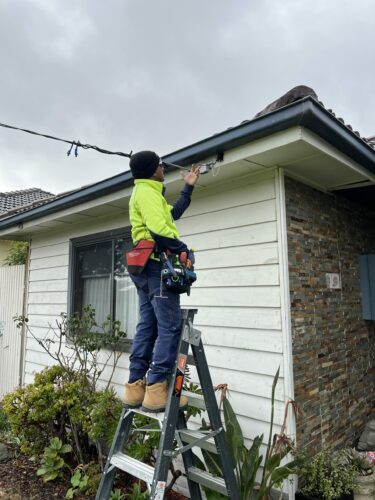 Emergency Electrican Melbourne
We'll send a qualified electrician to your place of residence or work, any time of the day or night. You can always count on Suri & Suri Electrical.
If you experience any of the following, please call our emergency electrician on 0411 361 901
Safety switch tripping
Blown fuse
Power outage
Electrical fire hazard
Electrical damage from flood or storm
Sparks or smoke coming from electrical equipment or device
24/7 Emergency Electricians
One of our fully qualified electricians will arrive with a fully stocked van so most problems can be fixed on the spot. There usually is no need for extra trips to get parts. Having many years experience, Suri & Suri Electricians can deal with any electrical issue that is thrown at them. You can have confidence knowing you will get a trusted electrical contractor when you call Suri & Suri Electrical.
Please call emergency services on triple zero (000), if you sense any immediate danger. Your safety is the highest priority.